I started my working life as an Office Manager / Assistant to a Building Surveyor, working my way up to running a medium sized serviced office for up to 4 other businesses, providing professional administration and financial support.
Moving, when this business closed, to a similar practice based in Manchester City Centre, involved in all aspects of this busy office, providing all-round support from typing reports on historic buildings, to providing financial support & book-keeping for this and associated businesses.
I understand the workings of a busy professional office and I know that things don't always go to plan, having someone with a calm "can do" attitude not afraid of working hard is not always something businesses can rely upon.
That's why, when things took a downward turn in the business I agreed to stay in a freelance capacity and MH Business Support was born.  I still provide the support I did in the office, only I am invisible !  Yet always available.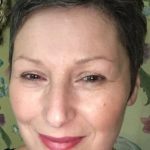 Case Studies
With clients from a variety of sectors, I have a wealth of knowledge about different business types.

A Recycling Company, creating material to be used in the plastics industry from waste car products, to a hairdresser, until recently preparing accounts in the old fashioned Collins Cathedral "Red Book".

By moving to an online accounting system, my hairdresser now has a real-time report showing stock levels and can see profit at the touch of a button.

My Planning Consultancy client is able to quickly issue quotations to clients, book time against the newly won project and see exactly where monies are due and outstanding.

My local Stone Merchant is able to send me hand written notes to be typed up and emailed to clients, saving time and providing him with an edge in a fast paced extremely competitive market.